Strategy mission and values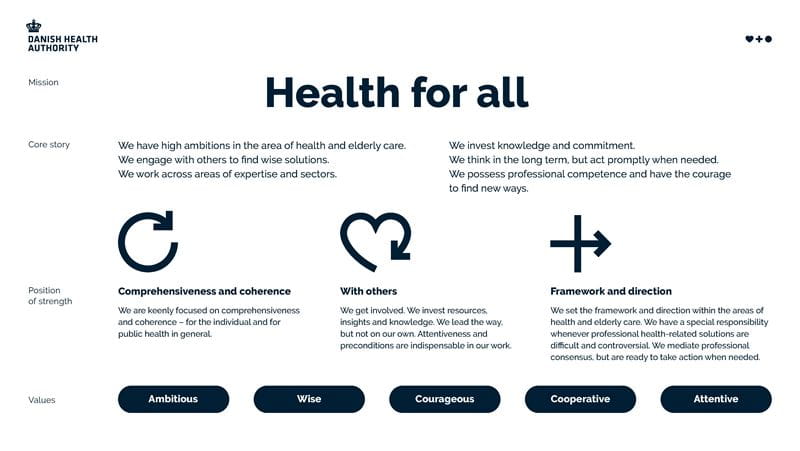 Mission
Core story
We have high ambitions in the area of health and elderly care.

We engage with others to find wise solutions.

We work across areas of expertise and sectors.

We invest knowledge and commitment.

We think in the long term, but act promptly when needed.

We possess professional competence and have the courage to find new ways.
Position of strength
Comprenensiveness and coherence
We are keenly focused on comprehensiveness and coherence - for the individual and for public health in general.
With others
We get involved.
We invest resources, insights and knowledge.
We lead the way, but not on our own.
Attentiveness and preconditions are indispensable in our work.
Framework and direction
We set the framework and direction within the areas of health and elderly care.
We have a special responsibility whenever professional, health-related solutions are difficult and controversial.
We mediate professional consensus, but are ready to take action when needed.
Values
Ambitious

Wise

Courageous

Cooperative

Attentive
Updated 18 JUN 2020